Havana (4 Nights), Cienfuegos (2 hours), Trinidad (3 Nights), Santa Clara (2 hours), Viñales (2 Nights)
Cuba is an endlessly fascinating place. The archetypal tableau of revolutionary rhetoric, breathtakingly beaches, classic cars gliding past faded colonial buildings and a population who dance on an endless ribbon of salsa and rum does of course exist, but for those prepared to dig beneath the dazzling surface, Cuba relinquishes so much more.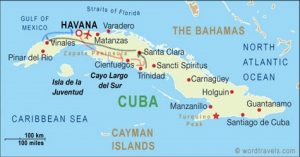 CUBA- A Different Beat- Salsa, Rum, Cigars and Vintage Cars
Do you want to stay at Colonial houses of Cuba/Casas Particulares/ A home from home?
Do you want to interact with local people?
Lets Listen Cuban music and famous songs of Buena Vista Social Club and dance salsa.