Havana (4 Nights), Cienfuegos (2 hours), Trinidad (3 Nights), Santa Clara (2 hours), Viñales (2 Nights)
Cuba is an endlessly fascinating place. The archetypal tableau of revolutionary rhetoric, breathtakingly beaches, classic cars gliding past faded colonial buildings and a population who dance on an endless ribbon of salsa and rum does of course exist, but for those prepared to dig beneath the dazzling surface, Cuba relinquishes so much more.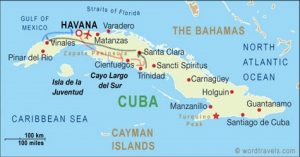 CUBA- A Different Beat- Salsa, Rum, Cigars and Vintage Cars
Do you want to stay at Colonial houses of Cuba/Casas Particulares/ A home from home?
Do you want to interact with local people?
Lets Listen Cuban music and famous songs of Buena Vista Social Club and dance salsa.
ITINERARY 14-23 November 2020
Havana (4 Nights), Cienfuegos (2 hours), Trinidad (3 Nights), Santa Clara (2 hours), Viñales (2 Nights)
14 November 2020 (Saturday)- Havana- Day 1
Arrival to Havana and private transfer to our accommodation in central Havana, Our Casa is located just 300 meters to Capitol building. Overnight in Havana
15 November 2020 (Sunday)-Havana-Day 2
We start the day with a walking tour of Old Havana, exploring the historical sites and architecture of the city as well as its vibrant everyday life. After spending some free time in the afternoon we go for a sunset walk on the famous Malecon, enjoying the beautiful and romantic coastline of Havana. The evening is dedicated to exploration of the city's nightlife and Cuban live music. Overnight in Havana.
16 November 2020 (Monday) Havana-Day 3
Our exploration of Havana continues with a vintage American cars touring in the city then we will visit Fortaleza and Criston de la Havana. We will walk to Casablanca where we will take local boat to old Havana. After dinner we continues to explore nightlife of Havana. Overnight in Havana.
17 November 2020 (Tuesday) Havana-Day 4
Today is free day with options to visit Museums like Revaluation Museum, Cuban Art Museum, Havana Bus tour, exploring the central part of Havana, Vadedo or the beaches of east Havana then we will meet for dinner and of course after dinner explore the nightlife. Overnight in Havana.
18 November 2020 (Wednesday) Cienfuegos-Trinidad-Day 5
After breakfast we depart to the historical town Cienfuegos on a private vintage American car-ride (250km, approx. 3.5 hours). After exploring Cienfuegos we continue to the next stop on the tour – Trinidad (80km, approx. 1.5 hours). Dinner and going out for night life. Overnight at Trinidad.
19 November 2020 (Thursday) Trinidad-Day 6
After breakfast we go for a walking tour in the city. Free time with extra activities in the afternoon and visiting Playa Ancon beach for the sunset. Dinner in casa and going out for night life. Overnight at Trinidad.
20 November 2020 (Friday) Trinidad- Day 7
Free day with opportunities for different activities – hiking, horse riding or escape to beautiful Ancon Beach. Dinner and going out for night life. Overnight at Trinidad.
21 November 2020 (Saturday) Santa Clara – Viñales- Day 8
After early breakfast we continue to Santa Clara where we visit the museum of Che Guevara (100 km. approx 2 hours). After a coffee and lunch break we drive to Viñales via Havana (450 km, approx. 6 hours). Dinner and free time. Overnight at Viñales.
22 November 2020 (Sunday) Viñales Day 9
Today we explore the natural beauty of the south-western corner of Cuba. After breakfast we go for a walk in the scenic Viñales Valley or other active activities such biking. Dinner then nighlife. Overnight at Viñales.
23 November 2020 (Monday)- Departure- Day 10
After breakfast Free Day with Extra Activities such as Horse Riding in Vinales Valley, rent a bike and cycle in the valley, hiking etc. 17.00 Departure to Havana Airport depends on flight time- (180 km-3 hours)
What is included
Local Tour Guide/ This is fully guided trip, your local Cuban guide will be with you from the breakfast till you go to sleep in order to provide you "Travel Like a Local" experience and you will experience the Nightlife of Cuba with your tour guide so the program finishes at mid night.
From Breakfast to Mid night
You will stay in colonial houses. Live like a local. All accommodation in twin/double rooms, All reservations will be for two persons in a room. (single room supplement is £200.00)
All breakfasts during the trip
Walking city tour of Havana with local guide
Walking city tour of Trinidad with local guide
Walks in Vinales valley
Airport transfers.( If you arrive and departure with recommended flight )
Havana tour by vintage american cars
Private transport between the cities total more than 1000 km. Transfer from door to door with vintage american cars. ( max 8 people in a big vintage american car )
Havana to Trinidad– (Havana-Cienfuegos 250 km ( 3.5 hours) and Cienfuegos to Trinidad 80 km – 1.5 hours, Total 330 km with a stop on the way in Cienfuegos for 2 hours to explore the city.
Trinidad-Santa Clara– (100km-2 hours' drive) we will stop at Santa Clara for 2 hours
Santa Clara-Viñales– (450 km-6 hours' drive)
Viñales-Havana Airport (180 km-3 hours' drive)
What is NOT included
International Flight ticket
Museum entrance tickets and all entry tickets
All meals and drinks except breakfast
Travel insurance (Compulsory for entry in Cuba).
Cuban Tourist Card: £24 per person. Please ensure your passports are valid at least six months after your return date from Cuba. We will provide a link where you can order easily your Cuban tourist card online.