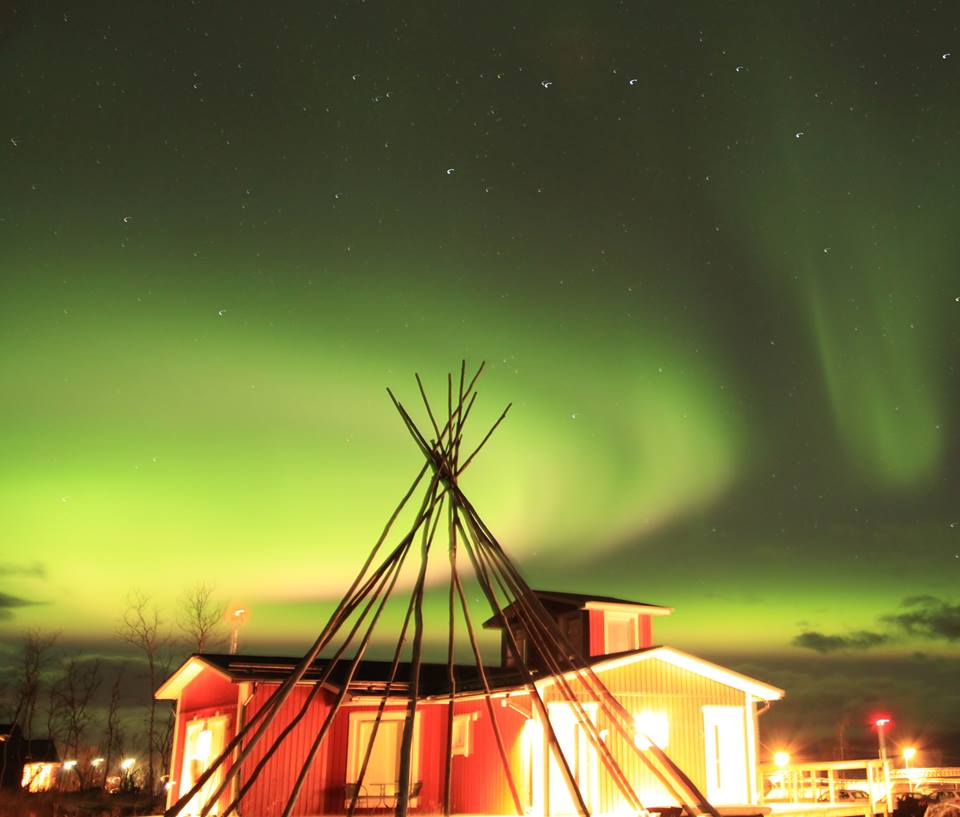 As I saw Northern Lights maybe more than 50 times due to being a guide for the last 6 years. I lead trips to Abisko National Park in Swedish Lapland and I was always asked common questions about Northern Lights. I would like to share my knowledge about them in this blog.
When is the best period to see Northern Lights?
The activity of Northern lights can be seen as early as at the end of August and till the latest to 21st April so the period from 30th August to 21st April, you can see the Northern lights.
Actually Northern lights are happening all year around even in summer but because of daylight hours are so long and no darkness you won't be able to see them. You need a bit of darkness to see them the darker the better it is. I personally found that during equinox period around 21st September and 21st March the Northern lights are more active. You can travel to see the Northern Lights a week before or a week after that period.
Also the weather is good in September as it is autumn, you can enjoy being in nature and you have chances to hike in Abisko National Park if you go there or anywhere in Lapland area of Finland, Sweden or Norway.
I personally prefer to organize a trip to see the Northern Lights in mid March because you can enjoy winter activities such as Dog sledding, snowmobile, ice climbing, ice finish, visit Ice hotel, walk on frozen lake, snowshoeing, cross country skiing etc. So those are arctic adventures.

There is no certain time when the northern lights will be active. As soon as it gets dark go out and stay outside as long as you can of course it is very cold outside and you won't be able to stay hours in such cold but you can return to a warm place for hot tea or coffee to warm up a bit and then go out again. Thus the main rule if you want to see Northern lights, stay outside as long as you can. Personally I see Northern lights being active from 9pm to 11pm and sometimes after midnight but this is not a general rule. If the Northern lights are active for the day then you will start to see them as early as it gets dark and the activity will be longer throughout the night. They will get stronger visibility and sometimes they will get weaker.

What are the conditions to see Northern Lights?
Simply, I can say that there are 3 main conditions to see Northern Lights.
First if you are in the Northern hemisphere, beginning at the latitude of around 70 North will give you the best condition to see Northern Lights. Most people think that the more North you go the more chance you may have to see Northern lights. That is not true if you are at the North Pole you do not have a chance to see Northern lights. If the activity level of the Northern lights is strong you can see more southern parts of Northern Europe even ones it was visible in London.
Secondly you need a clear sky to see Northern lights even if the activity level is so high but the sky is cloudy you will not have a chance to see the Northern Lights. Because the Northern lights activity happens 100km above the earth this means above the clouds. Once I had the privilege to see Northern lights from a plane during a night flight from Stockholm to Kiruna. So you must see stars if you want to see the Northern Lights of course if the sky is partly cloudy you must chase to find a hole from the clouds to see them. That is why sometimes it is called chasing the Northern lights where you must move to find a clear sky location to see them.
Third main condition and the most important one is the activity level of Northern Lights. There is a scale of activity level from 0 to 9. Being 0 as no activity and 9 as most active level. In order to see the Northern lights with naked eye the activity level should be more than 2 around 2.5 as minimum. The more active it is the more visible colour you will see.
Do not forget that the professional cameras can catch the Northern lights when the activity level is very low even if you can't see with your eyes as the cameras using exposure to get the lights in so that is why the Northern lights photos are so bring as some of my clients are expecting to see that level. If the Northern lights are very active you can see them in very bright conditions.