The video from the last trip.
You can visit Abisko National Park in Winter and also in Summer while you will see magnificent Northern Lights in winter, in summer you will experience midnight sun especially between end of May till mid July the sun never goes down below the earth's horizon. Actually there are more than 10 reasons to visit Abisko National Park but I listed my top 10.
Watching the Northern Lights
Yes the best place to see Northern lights is Abisko National Park. This is not because I am saying this is what Scientists say. The reason is Abisko has micro climate where the sky is clear in most of the days of the year so in order to see Northern lights you need clear sky and that is what Abisko offers. Because of the so-called "Blue Hole" effect that the lake and surrounding mountains of Abisko have that's why Northern lights are easy to see from Abisko. Many people choose to go to Norway or Iceland in hopes of seeing the Northern Lights because maybe they have seen many advertising about those countries but the fact that most of the places in these countries are coastal. Iceland is an island and also Norway has coast to the ocean. Coastal climates are more temperamental with more frequent cloud cover. So this will decrease your chances of seeing the Northern lights dramatically. If you go inner land in those countries your chance to see Northern lights will be better. Abisko has dry climate where the sky is clear most of the nights. Scientists agreed that the Northern lights in Abisko are among the most reliable in the world, with an 80% success rate of seeing the lights if you stay in Abisko for three nights. Abisko National Park has the highest success rate to see Northern Lights due to clear sky and the position of Abisko. The park is away from light pollution that is another good reason to enjoy watching Northern Lights away from city lights. Moreover the location of Abisko is 250km above the arctic cycle at the latitude of 68 North so this location is perfect to watch Northern Lights displays. In 2015 Lonely Planet dubbed Abisko as the world's most illuminating experience.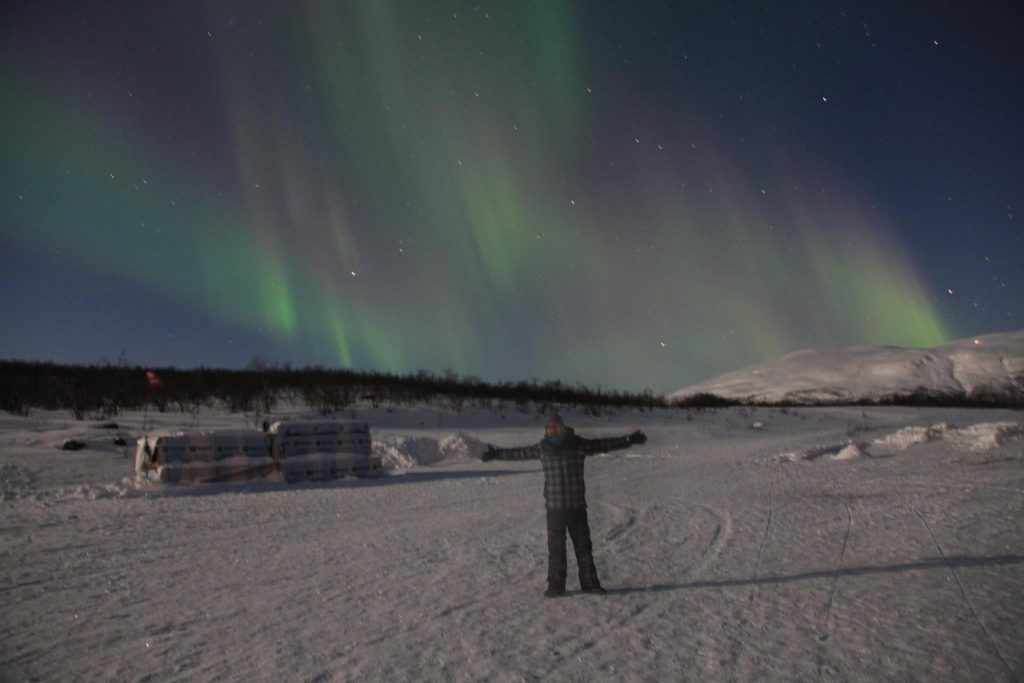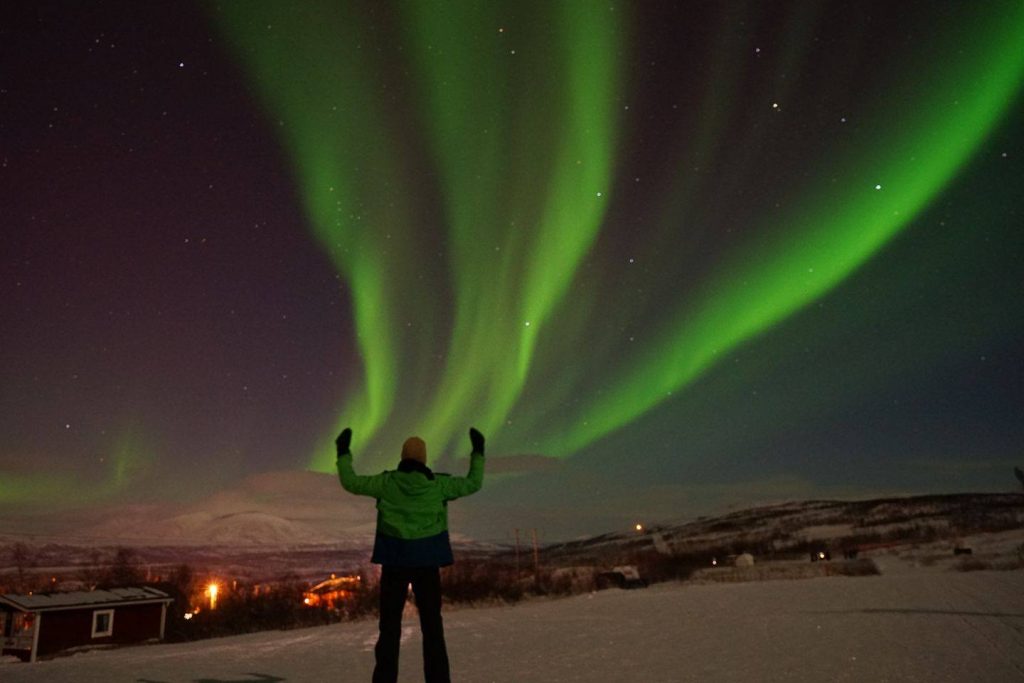 2. Experience the Natural Beauty of the Park
Lappland in northern Sweden is home to a number of spectacular national parks, the most scenic of these being Abisko National Park. Abisko National Park is not only one of the most beautiful national parks in Sweden but also in Europe. It is a must to visit for every nature lover. You should visit both in winter and in summer. You will experience midnight sun in summer. Sun never goes down from the end of May to mid July also you can hike into national park. You must see frozen waterfalls and canyon. It is a 15 min walk from STF tourist station. Don't forget to make the photo of Lapporten (The Lapp Gate: A gateway to Lapland) The Lapp Gate is a startling U-shaped valley between two of Sweden's tallest mountains, Tjuonatjåkka and Nissotjårro. This perfectly symmetrical valley, from a distance looks like a giant hole cut through the mountain range, was shaped by glaciation.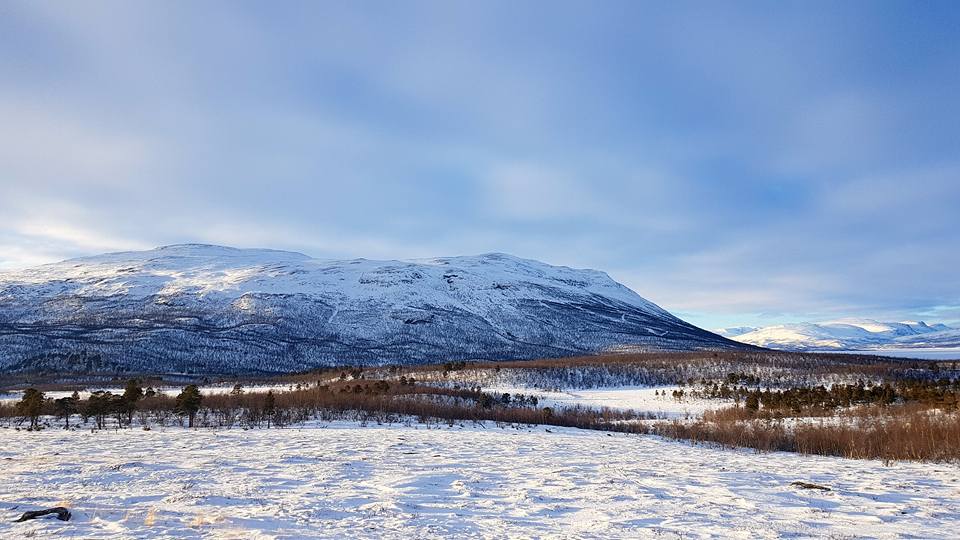 3. See wildlife of Abisko National Park
The park has wildlife. You can spot easily Moose in the park. The park is home to lynx and wolverine. Martins, stoats, lemmings, and elks wander the wilds of the park, and many small species of bird, such as the arctic warbler, circle its skies.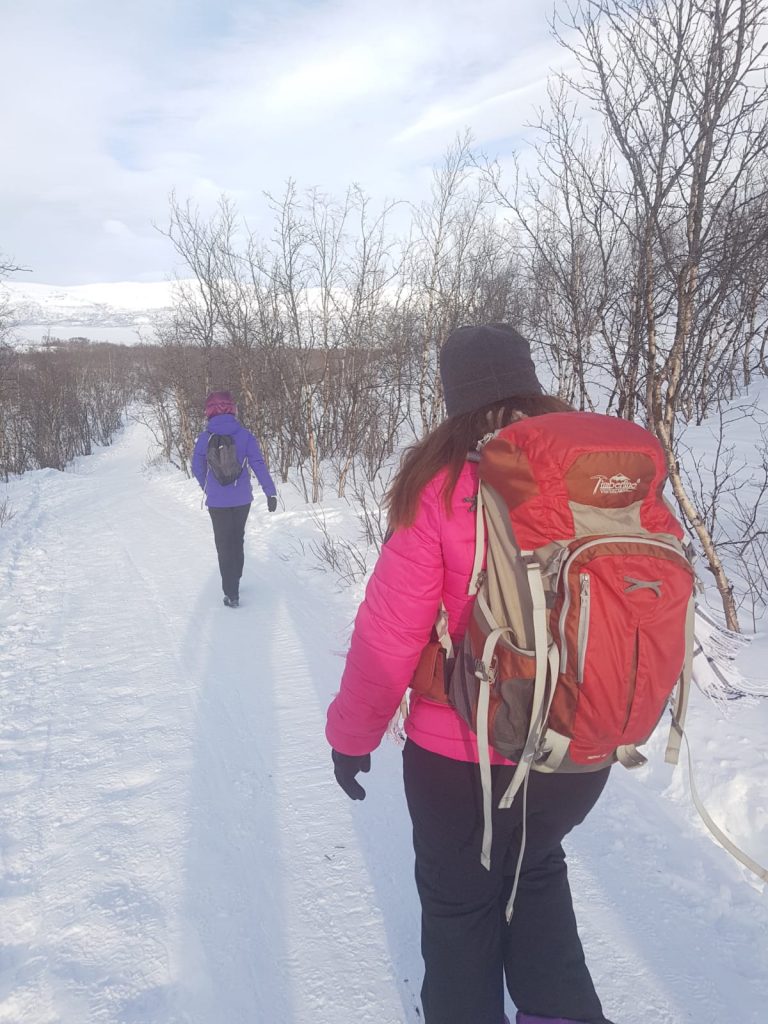 4. Walk on the frozen lake of Torneträsk
Torneträsk Lake is just by the national park. It is 70km wide lake. In winter you will have the chance to walk on it. It is safe to walk even you can drive snowmobile on it.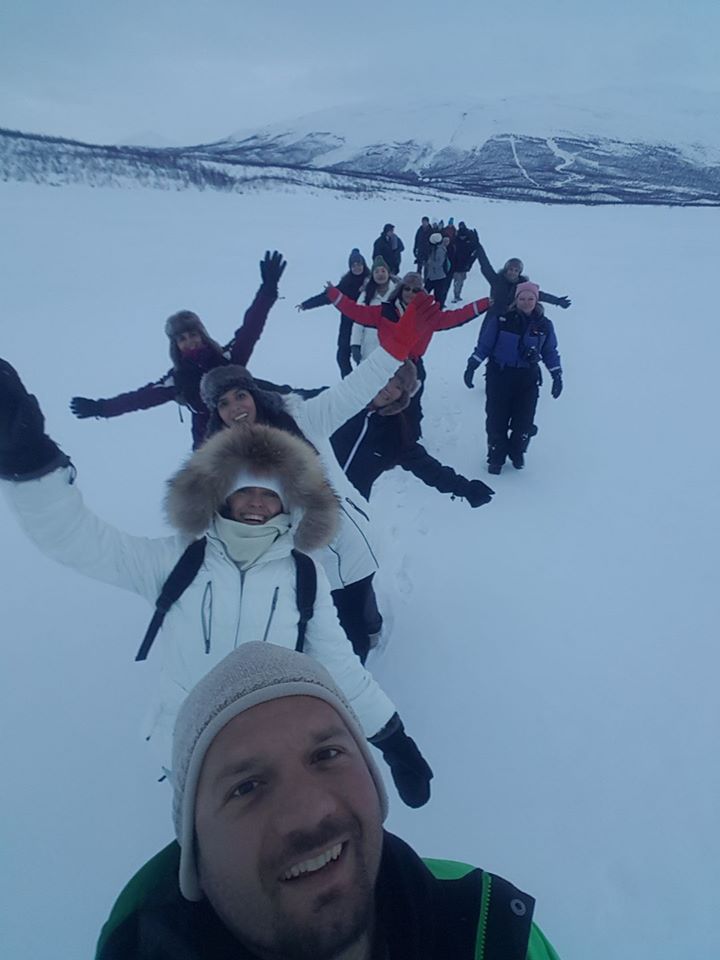 5.Dog Sledding
Abisko has good tour operators and one of the adventure tour you must try is Dog sledding. You will drive your own dogs on the hills of abisko national park. A dog sledding tour where you will be driving your own sled in the wilderness that surrounds Abisko. One person, one sled, it's you and the dogs. But don't worry, there is always 2 guides joining the tour. Maybe some of you are against animal activities in tourism. But this one is different as huskies have been domesticated for exactly this kind of life. It is what they were born to do. The dogs live in great conditions. They are given love and rest time. They really love what they do. They actually get so excited as they're being harnessed up.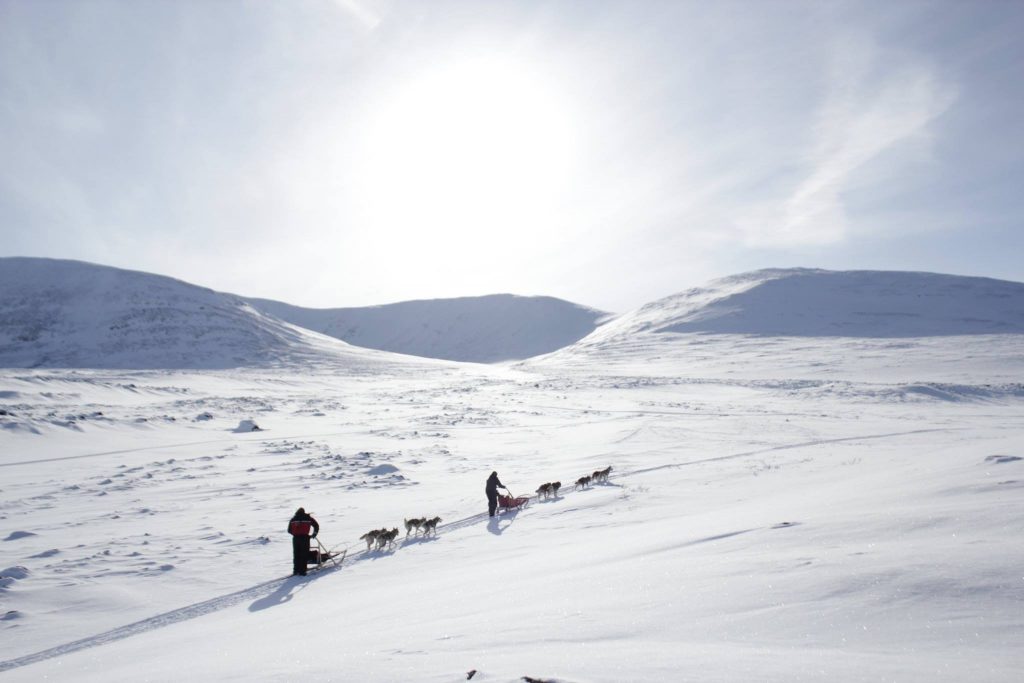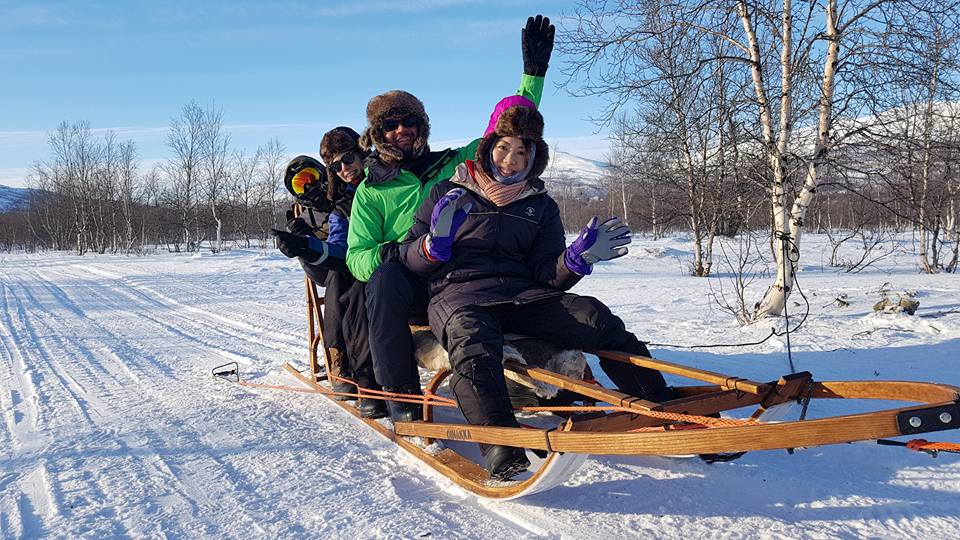 6. Ice Climbing
Do you want Adrenaline and enjoy vertical ice? Abisko is a perfect place for trying out ice climbing. Don't worry you don't need to have any experience of climbing or ice climbing. You will get an introduction on technique that how to get started climbing. It's not only a fun and exciting activity, it also takes place in a breathtaking and beautiful place surrounded by frozen waterfalls in all shades of blue. Take the opportunity to try it!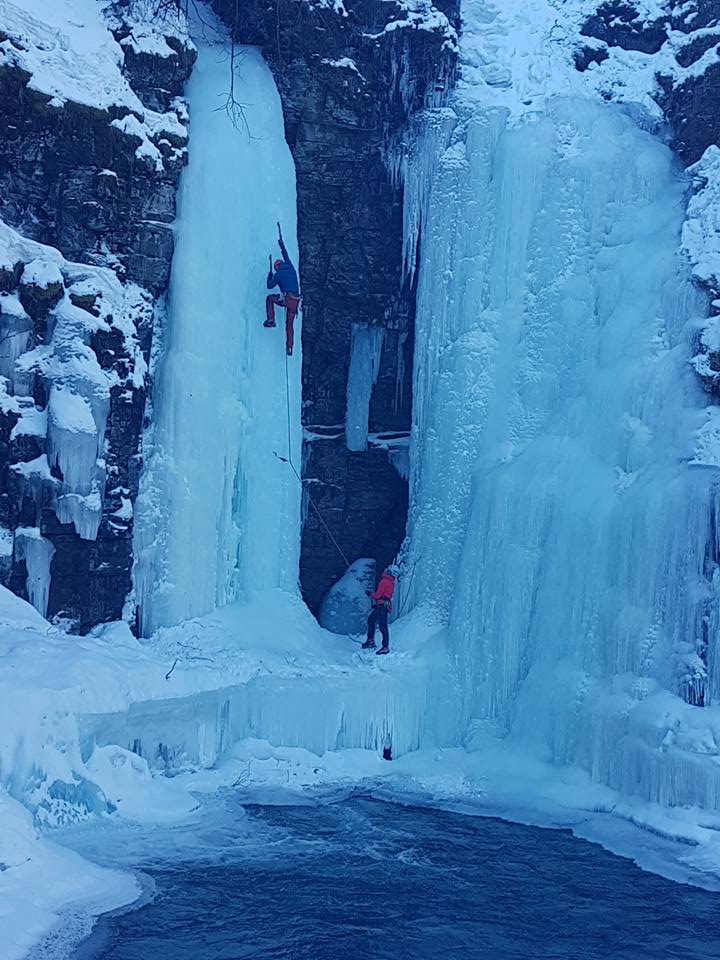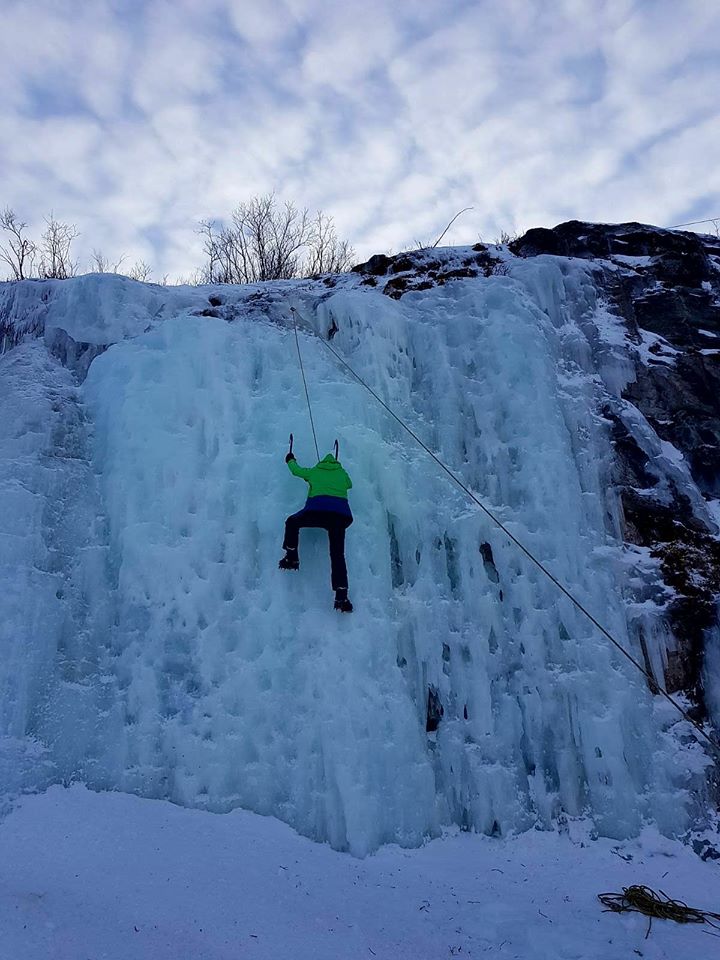 7. Ice fishing
Try fishing on one of the many frozen lakes in the Abisko surroundings. Ice fishing is a peaceful but yet exciting activity. While waiting for the fish to strike you sit down and relax on a cosy reindeer fur and gaze at the wonderful arctic winter landscape. If you are lucky,you will catch trout or arctic char. It is very delicious fish.The abundance of clean lakes makes this part of Sweden great for fishing.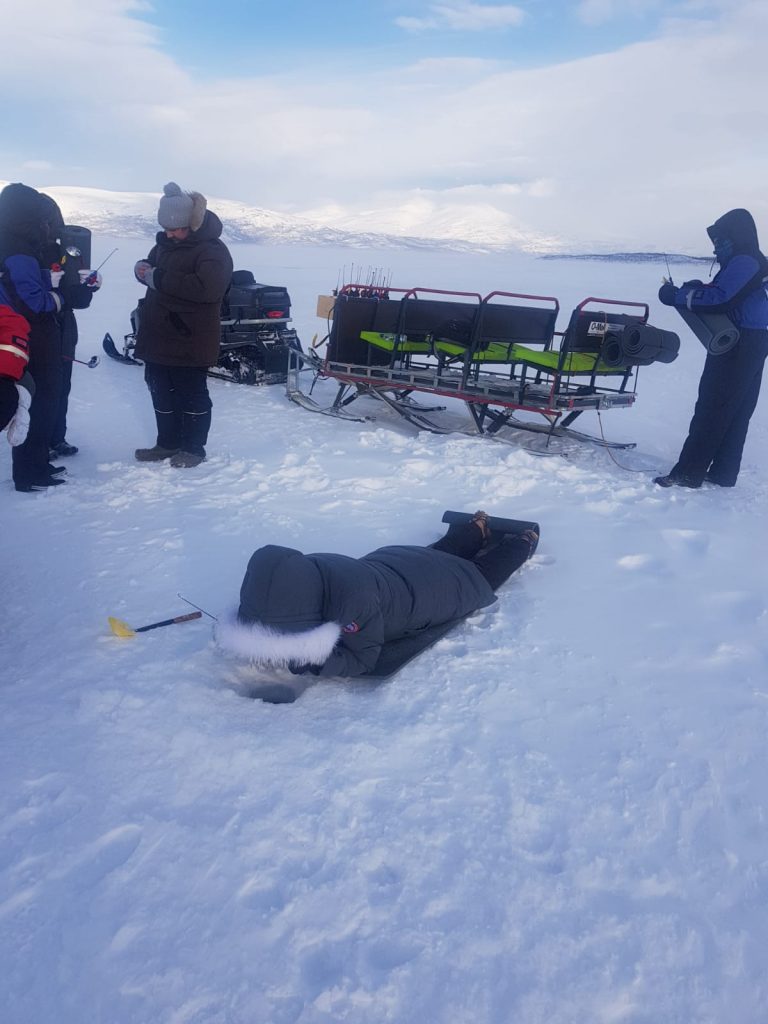 8. Explore Abisko National park on snowmobile trip
Take unforgettable snowmobile trips in breath your greatest winter adventure which taking you natural areas of Abisko. The tour is around 2 hours. There are 3 options of the tour. You can chose sitting in the sled behind the guide driving the snowmobile or you can chose driving the snowmobile yourself or 3rd option is for sitting in the sled.

9. Cross-Country Skiing
Cross-country skiing provides a way to see the Abisko National Park in winter. The park stretches out over a huge valley with beautiful mountains around

10. Visit the visitor center of Abisko National Park
The permanent exhibition has plenty of information about the national park, including an overview of its flora, fauna and cultural history. The visitor centre is open as follows:
December–mid-February: Thursday – Saturday–3pm–5pm;
Late-February–May:Daily 2pm–6pm;
June–August: Daily 9am–6pm;
September–November:Tuesday–Saturday:9am–6pm

We organize Northern Lights&Arctic Adventure trip to Abisko National Park every year since 2015. So far we organized 14th trips. Our success rate is %93 to see the Northern Lights. Only 1 group out of 14 trips was not lucky to see the Northern Lights but they truly enjoy the arctic activities which we mention above. We think you should not travel to see only Northern Lights but you should experience arctic activities while you are in such places. Thus please choose places to go with activities you can do during the day. If you are interested to join the next trip see details at the link
http://myescapetonature.com/tours/northern-lights/ Or the other trip http://myescapetonature.com/tours/northern-lights-2/

If those dates do not suit you please get in touch with us as we can arrange your booking in Abisko.
MORE DETAILS
Email : info@myescapetonature.com
Text on Whatsapp: +44 77 350 56586
Facebook Page: https://www.facebook.com/myescapetonature/
Instagram: https://www.instagram.com/myescapetonature/
Tour reviews: https://www.facebook.com/pg/myescapetonature/reviews/